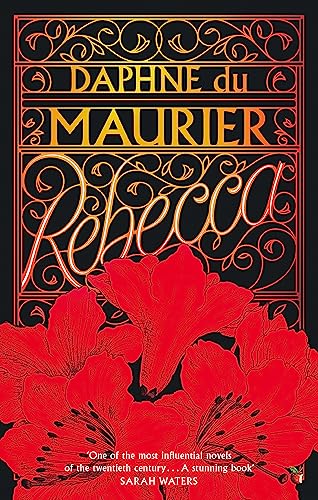 Last night I dreamt I went to Manderley again …Working as a lady's companion, the orphaned heroine of Rebecca learns her place. Life begins to look very bleak until, on a trip to the South of France, she meets Maxim de Winter, a handsome widower whose sudden proposal of marriage takes her by surprise. Whisked from glamorous Monte Carlo to his brooding estate, Manderley, on the Cornish Coast, the new Mrs de Winter finds Max a changed man. And the memory of his dead wife Rebecca is forever kept alive by the forbidding Mrs Danvers …Not since Jane Eyre has a heroine faced such difficulty with the Other Woman. An international bestseller that has never gone out of print, Rebecca is the haunting story of a young girl consumed by love and the struggle to find her identity.
My Thoughts
Rebecca was the last classic I read in 2016 and the first classic I'd read for my own pleasure. I'm generally not a classics reader but recently I felt like I should change that and begin reading more classics.
I think I definitely picked a winner with reading Rebecca! This book is beyond AMAZING! One of the main reasons I love Rebecca is because of how incredibly feminist it is. It is a great portrayal of how women were seen/treated at the time.
I love how this book progressed and how it had so many different twists.Rebecca keeps you thinking and on your toes, the biggest OMG moment is the ending which I had to read over 4 times!
Each
Rebecca by Daphne du Maurier is beautifully written book that has now become one of my favourite classics and a book that I would highly recommend for everyone to read.
Rating:5/5
Published by:Little, Brown Book Group