I'm extremely delighted to tell you that I am participating in #AVerySecretBlogTour  I was even more excited last night after I read @AvonBooksUK cryptic tweet about me!
Did any of you guess that it was me?
Anyway your probably wondering what I've got in store for this wonderful post and I can reveal that I'm giving you an exclusive sneak peek to an extract from an early part of the book BUT in exchange you have to promise to #KeeptheSecret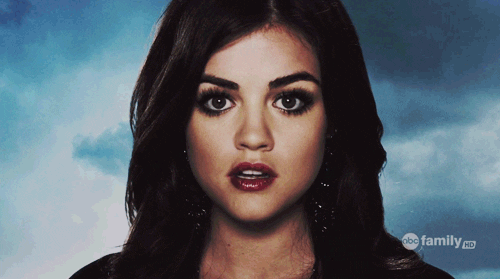 The adrenaline was pumping so fast that she couldn't think clearly; was she afraid or just really fucking cold? For now she just needed to concentrate on getting to Sam. She had to get to their place. It was her only chance. 
She edged along the side of the river towards the back of the pub where she hoped Sam would be waiting. It'd be shut now, but it was secluded enough that they wouldn't need to worry about being seen together. She was out of breath from the cold. She hadn't heard the man for a long time. Maybe it was safe to get out? She wanted to let go of the edge and just let her head fall beneath the surface. Moving slowly was even more exhausting. She was so tired. Is this hypothermia? Drowning wasn't even something that she cared about; she just wanted to fall asleep for a bit. Just a little sleep, then she could start moving again. She tried not to think about what was in the water. Since she had been small and seen a documentary about a giant deep-sea squid Bridget had had a fear of dark water. She could see it now as she blinked. Each blink seemed to last a little longer than the one before. The only thing propelling her to open her eyes again was the thought of that squid with its enormous red head and the tentacles that swept through the water like wet velvet, heavy but effortless. Always just about to touch her as she moved forward beyond its grasp.
Bridget reached the Double Locks pub and dug her frozen fingers into the grass on the embankment, dragging herself out of the water. She had made it. The upside of the extreme cold was that she no longer had any pain in her knee, or any feeling in her legs at all, for that matter. She was so exhausted; she had to rest for a moment. The damp grass was warm and soft compared to the sharpness of the water. She could barely move and it was so dark that she just lay there, looking up at the moon with the clouds rolling over it. Don't fall asleep. Her eyelids became heavy and as much as she wanted to fight it, her body was taking over. It was time to close her eyes.
All I can say now is go and purchase a copy of The Secret and to tell you it's £1.99 on iBooks currently….