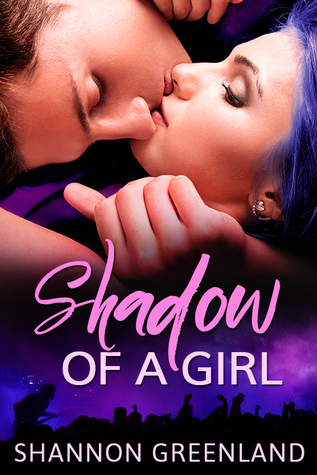 Use cash and keep moving.
After I ran away from home, these were the two rules that dictated my life. Scoring a job as a roadie fit perfectly for what I needed. Traveling, cash, and life out of the spotlight. But when my path collides with West, the lead singer of Bus Stop, I can't seem to stay out of his spotlight—especially since we'll be touring together for an entire year.
West is determined to break down my walls. He won't give up. And little by little they come crumbling. But if he knew what lurked behind them, he wouldn't be so eager to get rid of them.
The more time we spend together, the more the lines of our friendship become blurred. He makes me dream of things I never thought possible. But while our friendship has been evolving into a romance, my secrets have been closing in. And just when I've decided to reveal my past to West, I'm confronted by it. The cost of my freedom could ruin the life of the guy I love…
My Thoughts
O M G… This book is A – MAZ-ING!!
This book was not what I expected at all. To be honest I actually didn't know what I expected the book to be because all I saw was the cover and I was like, yep I like this book!
The characters were fantastically developed. I loved how realistic the characters were and how easy they were to connect with. I loved Eve and how strong she was at bearing all her secrets . I liked the suspense Eve's story held as it meant the whole way through the book you are consently trying to figure out her story.
I have to talk about West because he was just perfection through the whole novel, he was completely different to what I expected and I love him . I know I say with every book I read that the male lead is my dream boyfriend but honestly West was because I loved how patient and caring he was and how his and Eve's relationship developed.
Annie was also an amazing character to read about, I think me and her would be great friends!
Not making this post too long because on Wednesday I have an excerpt of this novel coming. So keep an eye out, if you're thinking of reading it.